Hey friends! It's Feature Friday once again!  Today we'll be featuring our favorite Make-Up Artist Heather Toyoko! We've been working with Heather since the beginning of 2013 and we love having her around for our shoots!   If you've been following our work or seen us at a convention, you've more than likely seen Heather at work. She's incredibly versatile from doing simple and elegant looks to complex coverage and stage make-up. We'd like to show off a bit of her work with us this week! :]
Heather more often that not comes with us to conventions to make-up cosplayers!  You can see her brilliant work with Sam's Daenerys cosplay with her dirt marking and tattoo covering above, and her great pin-up make-up on Ariel's Pin-Up Fionna from Adventure Time for MegaCon!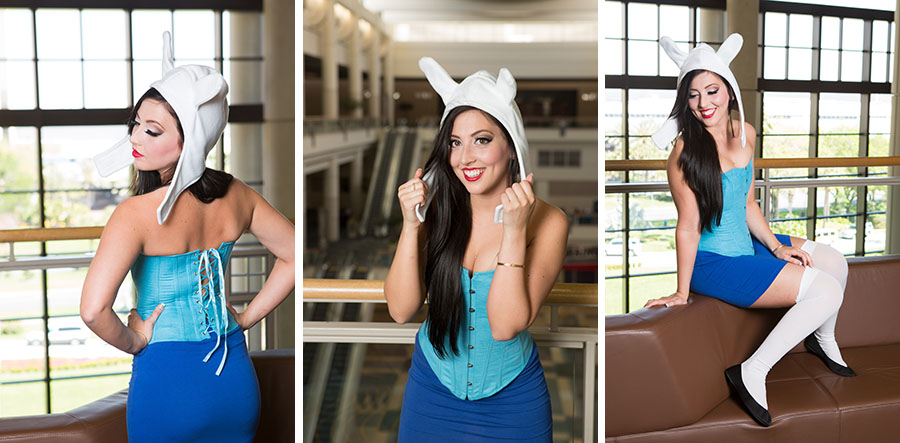 Heather doesn't just do cosplay.  We love having her around for everything from our boudoir to portraits like our shoots with Kim and Sam! For more  photos and a better look check the gallery below!

We've done so much work with her as detailed in all of our blogs between Elysia and I.  We definitely had our share of adventures! :]   1 2 3 4 5 

Thanks for seeing us this week!  Heather is available for weddings, portraits, models, and cosplay!  Check out her website and her facebook as well!  We'll be with her at Dragon*Con this year and maybe other conventions as well!  Be sure to look out for us!
<3 imPhotography