This weekend we randomly decided to hop on over to our backyard a.k.a. Disney to check out the DisneyBound meet-up at Dapper Day at Hollywood Studios!  Dapper Day is an unofficial Disney event held every spring and fall.  People dress up in their classiest, sharpest, and neatest i.e. dapper outfits.  Don't worry about intruding: It's a public event and everyone is welcome to participate.  It's quite a celebration and everyone is super friendly.  Don't be surprised if someone asks to get a picture of you!
One of the meet-ups for the day was the DisneyBound Dapper Day meet.  DisneyBound is a group dedicated to creating style in the spirit of Disney characters.  DisneyBound + Dapper Day = an amazing combination. Can you identify these characters? :]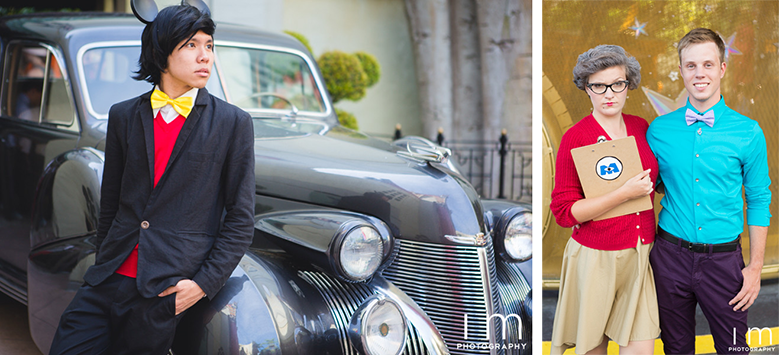 We had a great time meeting people and seeing everyone dressed so very dapper.  We stuck around for the second full Dapper Day meet-up in front of the Great Movie Ride and headed home!  This was our first Dapper Day and, we hope to catch it again in the spring.  Maybe dressed to the occasion this time. The next meet will be on March 9th 2014!  Go and check in with the Dapper Day website! :]
Gallery follows with the full resolution shots that we took.  Elysia will have her gallery up at her website soon!
Thanks for reading!  Hope to see you all around!
<3 imPhotography