Hey Friends! We're going behind the scenes! Last week we shot with our friend Courtnay in our studio!  We brought in the whole crew!  Check out what we did!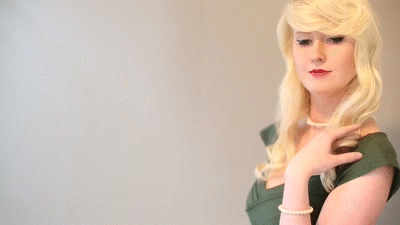 We've been shooting with Courtnay (a.k.a. Tsubasahime) ever since 2012, but this is the first time we've shot her out of cosplay, so we were really excited about what we could do!  We were grateful to have Kim on to do makeup and as always Katrina to do hair!  We've only been able to work with Kim twice, but her work is really superb, and I really can't stress enough how much I love Katrina's hair styling abilities. Nikki was also here helping with styling our shoot!  She had just gotten off a weekend at Anime Festival Orlando (which I did a silly little vlog of), so it was nice to have her here to play! :]
Courtnay has barely done professional photos outside of cosplay and has never had her hair and make up done.  I'm so used to seeing her bring to life all these characters from anime and Disney, so seeing her all dolled up for this shoot was really really cool! Isn't she gorgeous?!
We were lucky to have Nikki a.k.a. ZipperTan here to help us with the shoot.  Nikki's always been into fashion and couture, so having her help pose Courtnay was quite a treat.  She also brought her Elsa cosplay.  She looks freaking fantastic.  Look at that wig!  And that dress!  And she made it herself!
Elysia did most of the photos for this shoot so look out on her blog for more photos from this shoot!  In the meantime, check out this video I made!
Hope you enjoyed our behind the scenes blog!  Want to see more?  Make sure to follow us on our instagram and snapchat at xinstrumental!   Be on the look out for more behind the scenes blogs as we do our shoots!
Thanks!