We make it a point to support local business.  I mean, we are one, too!  My roomies and I were craving a bit of boba tea, so we took a trip down the road to visit Chibi's Boba Tea, just 5 minutes east of the Orlando International Airport on Lee Vista Blvd!  We hadn't been in a while so we wanted to see what was up at the shop!
When we got there, we were pleased to see the place comfortably busy.  At the front end of the store there was a Super Smash Bros. tournament about to start and near the rear, there was a little fund raiser for Cafe Peko Peko, a traveling convention based maid cafe!
We ordered a taro slush with boba, quite possibly my favorite boba tea drink.  For those of you who don't know what boba is, boba is a small, sweet ball of tapioca with a chewy center and soft outside.  If you've never had a taro drink or slush before, definitely come by here to get your fix.  :]  If that's not exactly your cup of tea, there plenty of other choices for you.  They have a HUGE menu, filled with sandwiches, desserts, and coffee!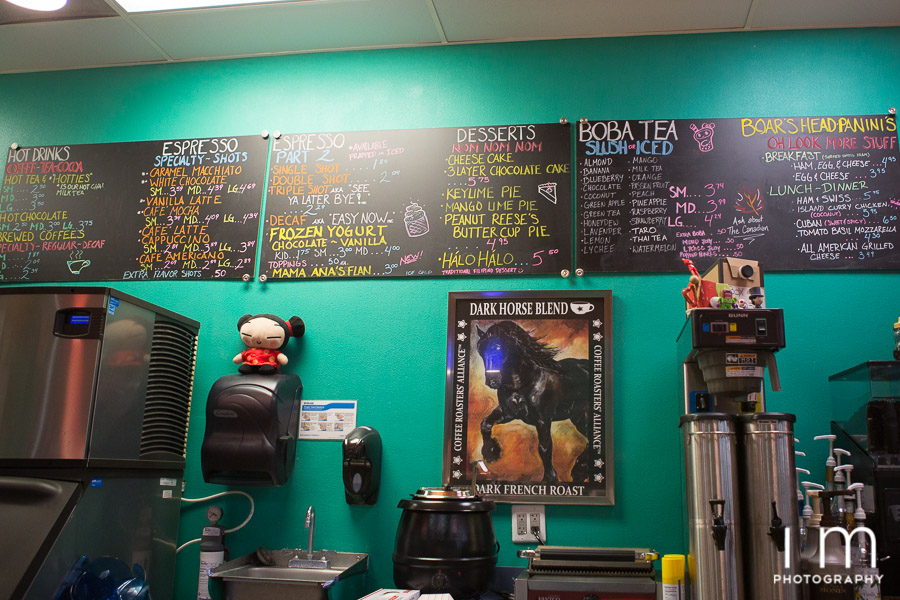 Cafe Peko Peko was also hanging out here, fundraising for their convention activities!  They were selling a variety of adorable, homemade chocolate and sweets. It was a pleasure meeting the girls, and I hope to see them at a future convention here in Florida!  Make sure to stop by their facebook page and say hello!

Chibi's is also holding its own Super Smash Bros. tournaments in house, another way that they get involved in giving to the geek community.  They hope to hold these once a month so if you want to get your Smash on, make sure to check in at Chibi's Facebook page for news about upcoming events!

Thanks for stopping by and reading this short blog! I hope to do more of these around town just for fun and perspectives on Orlando and the places we end up visiting on our travels!  I threw a bunch of my photos in the gallery below so check them out! Thanks to Chibi's Boba and Cafe Peko Peko for letting me take some photos on our little adventure!  If you want to visit Chibi's they're located at 6437 S. Chickasaw Trail, Orlando, FL, 32829.
Look out for blogs about the weddings, Holiday Matsuri, and Nerd Fest at the Geek Easy coming soon! :]
Thanks again, and as always,
<3 imPhotography